Mission Statement
Hi there:
My name is Roz Fruchtman.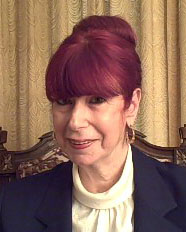 Quite simply…  I am a digital artist who also likes words.
During a very stressful time in my own life, I found I had a flair for clearly articulating my feelings via short sentences and/or quotes.  Mostly I wrote these quotes to inspire myself and to keep my spirits up during the challenging journey I had been on.  To my own surprise, people began to tell me how inspiring I was.  What surprised me was, I was not even trying to inspire anyone else, only myself.  Being an eCards designer, I began to enjoy creating Quote Images and I'm not surprised to say, I fell in love with designing my own Quote Images.  I find it amazing that a few words in a sentence or two can be more powerful and influential than a ten page essay when the reader and the words connect!
For Now…
What I will say is, my mission is to inspire, support, and motivate you via kind and understanding inspirational quotes.  I HATE IT when people push quotes at you that make you feel less than successful or guilty and talk AT YOU by telling you what YOU SHOULD do.  No one knows you well enough to tell you what you should do or what you should not be doing.  I WILL NEVER do that!  More often, than not… I will be inspiring myself while I am inspiring you!
Three Quotes that changed my life forever:
1)  Your past does not dictate your future! ~Tony Robbins
2) You have the right to be there! ~Barbara Corcoran   (ANOTHER VERSION:  I have the right to be here! ~Barbara Corcoran)
3) Everything Counts! ~Eric Lofholm
Warm wishes for a bright and sunshiny day,
Roz Fruchtman
Please do CONNECT WITH US at our Social Networking homes where everything is working properly!

Twitter: http://www.twitter.com/QuotesThatSayIt
Facebook: http://www.Facebook.com/QuotesThatSayIt