Category —
General
UPDATED January 14, 2022
Welcome to Say It With a Quote, where "Quotes are NOT just fancy words!"
My name is Roz Fruchtman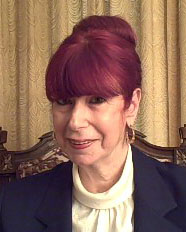 and I'm a digital artist.
If you are in a hurry and know you want to connect with me, here's where:
On Facebook: https://Facebook.com/RozSpirations (Page)
On Facebook: https://Facebook.com/groups/RozSpirations (Group)
On Instagram: https://Instagram.com/RozSpirations
On Twitter: https://Twitter.com/RozSpirations
On Pinterest: https://Pinterest.com/RozSpirations
In the last few years it's been my dream to marry my creativity with digital design and the written word, in order to support, inspire and motivate.  I've come to realize that "Quotes are NOT just fancy words" people pass around!
In today's SEVERELY NEGATIVE CLIMATE, kindness is even more important. If nothing else… Self Kindness IS Essential to be able to cope from a PLACE OF POWER!
Like you, I've had my own life's challenges and in the depths of despair and fear, words of wisdom were the lifelines that paved my way to calmness, healing and recovery.  As it was done for me, I want to do it for you and those you care about, mentor and/or just want to shine a light of hope for!
As you can see… This site was never built out. That was NOT from neglect, it was because of different technical issues. With that said… I have been sharing for years now, under the ID of @RozSpirations.
Let's Connect Here too:
On Facebook: https://Facebook.com/RozSpirations (Page)
On Facebook: https://Facebook.com/groups/RozSpirations (Group)
On Instagram: https://Instagram.com/RozSpirations
On Twitter: https://Twitter.com/RozSpirations
On Pinterest: https://Pinterest.com/RozSpirations
Warmly,
Roz Fruchtman
May 18, 2019 1 Comment